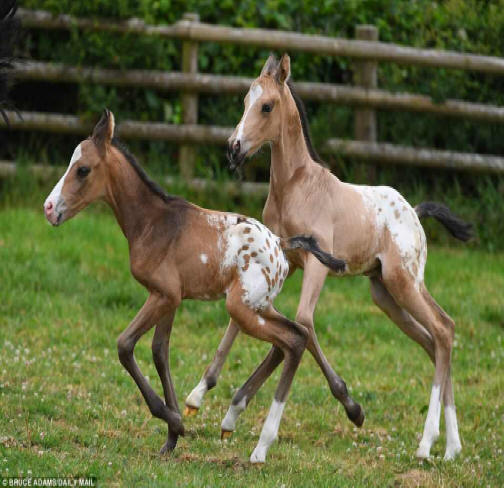 Unbridled joy of the 1,000,000-to-1 miracle identical twin foals (colts).
One smaller as is often the case with rare twins, but he will grow up.
Incredible mare, (same mother as above), gives birth to healthy twins (not identical) for a second time (colt and filly) Owner stunned to come out to the barn and find them standing and nursing.
Past Headlines
Can We Be Recognized As Christians? Practicing Love in Contentious Times
'God forgive me ... I was led by Satan': Police release Walmart mass shooter's manifesto
An Angelic Thanksgiving Visitor
How she missed her mom on Thanksgiving.
So much so that she decided to drive to the cemetery but never arrived.
The Cure of Ars said, "All the good works in the world are not equal to the Holy Sacrifice of the Mass because they are the works of men; but the Mass is the work of God.
Martyrdom is nothing in comparison for it is but the sacrifice of man to God; but the Mass is the sacrifice of God for man."
Eternal God and Comforter, invigorate my studies and be a lamp to my path so that I may establish myself and others in thy holy faith. JDG